ABOUT THE PERFORMANCE
Under the direction of Maestro Kristian Alexander, the Kindred Spirits Orchestra performs a night of unforgettable evocative music. Rachmaninoff weaves the rhythm and melodies of folk-inspired tunes in his vibrant and scintillating Caprice bohémien. Influenced by mysticism and transcendence, acclaimed pianist Gregory Vandikas masterfully tackles Scriabin's introspective Concerto for piano in the "bright blue" key of F-sharp. Composed within a single month in 1944, Prokofiev's melodically rich Symphony No. 5 is a musical exaltation of the human spirit.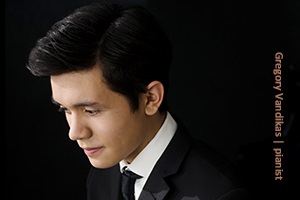 Kristian Alexander | Conductor
Gregory Vandikas | Pianist
Michael Berec | Host

7:10 PM - Prélude (pre-concert recital) 
7:20 PM - Pre-concert talk
Intermission discussion with Michael Berec and Gregory Vandikas
Post-concert live jazz with complimentary glass of Champagne

Rachmaninoff, Capriccio Bohemien, Op. 12 - View Notes, Listen
Scriabin, Concerto for piano and orchestra n F-sharp minor - View Notes, Listen
Prokofiev, Symphony No. 5 in B-flat major, Op. 100 - View Notes, Listen

 SUBSCRIBE  and save up to 60%.
INFO
Show end times are not guaranteed and may vary depending on artist. Subject to regular fees. Discounts on base ticket price, not including handling fees and HST. All sales final.
Organizer: Kindred Spirits Orchestra
Phone Number: 905-305-7469
Email: boxoffice@markham.ca
BUY TICKETS